Current Commissioners:
---
Kamilah Martin-Proctor, Chair
Ward: 4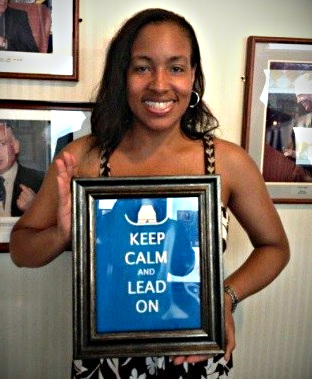 Martin-Proctor is a life-long resident and fourth generation Washingtonian. She received a B.A. in Political Science and M.A. in Organizational and Cultural Communication from Howard University. Founder of the Martin Multiple Sclerosis Alliance Foundation (MMSAF), www.ManyFacesOfMS.org. Mrs. Martin-Proctor served on President Barack Obama's National Council on Disability, worked as the Program Assistant for the Charles B. Rangel International Affairs Program at Howard University, a founding member of the District of Columbia's Neighborhood Services Initiative. She also worked as a Staff Assistant and Legislative Correspondent for Congresswoman Shelia Jackson Lee (D-TX) and as Executive Assistant to Senator Robert Menendez (D-NJ).
A frequent commentator and Keynote Speaker most recently at the British-American Project in Ireland, Inland Empire Disabilities Collaborative Expo in Ontario, CA, and Panel Host – Disability Images in Comics for Washington, DC Annual Awesome Con . She is married to Michael Proctor and has two children.
Dr. Silvia Martinez, Vice-Chair
Ward: 4
---
Travis Painter, Vice-Chair
Ward: 2
________________________________________________________________________________________________________________________________________________________________________________________________________________
Gerard "Gerry" Counihan
Ward: 6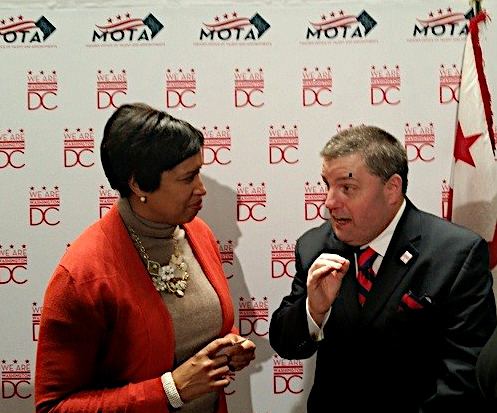 Mr. Counihan was born on 06/19/1963 in Long Island NY, with learning disabilities. He grew up in Acton, MA. Mr. Counihan earned a BA in Theology at Franciscan University, a Certificate in Pastoral Counseling from St. John's Hospital, attended George Washington University and became certified as a Legislative Specialist. He later became a Tour Guide with the Capitol Guide Services. He gave the first tour after 9/11 and the fatal shootings of the two US Capitol Police Officers in 1998.
After sustaining brain injuries during a home invasion in 2007, the Sergeant-at-Arms of the US Senate asked Mr. Counihan to join the Senate Door Keepers to run the private elevator for Senators only. He was elected Advisory Neighborhood Commissioner in 1995 and served for three years. From 2002 to present, he serves on the National Commodore staff for the Historian's Office. He also volunteers as a guide at the World War II Memorial.
---
Hope Fuller
Ward: 4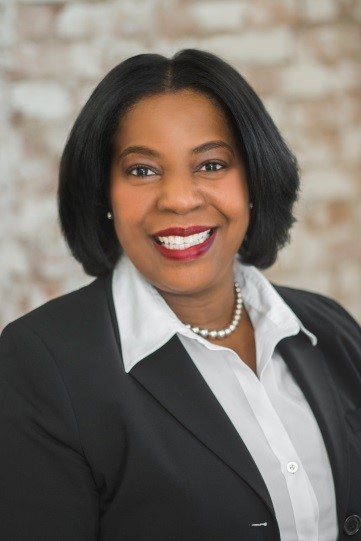 Hope R. Fuller is the Lead EEO Specialist for a Federal agency. She maintains a dual career as CEO and Principal Consultant of (in)Spire Management Consultants, a boutique diversity & inclusion consulting firm. Ms. Fuller received her Bachelor's degree in Accounting from the University of Maryland University College and her Master's degree in Organizational Development and Strategic Human Resources from Johns Hopkins University. She has also earned a certificate in Strategic Diversity & Inclusion Management from Georgetown University School of Continuing Studies.
Ms. Fuller has over 25 years' experience working in both private and public sectors where she gained expertise in affirmative employment, business administration, human capital management, financial management, and diversity and inclusion management.
Shakira Hemphill
Ward: 8

Shakira Hemphill is a fourth-generation Washingtonian raised in Ward 8 and the proud mother to her King Elijah, a twelve-year old exceptional learner. Ms. Hemphill received a B.A. in English from Spelman College and a Master's of Science in Project Management from George Washington University.
She currently serves as the Director of SSST & Interventions for Friendship Public Charter School. Ms. Hemphill is also the Principal/Founder of Women of Worth (WOW), Inc., a non-profit in Washington DC.
Ms. Hemphill gives back to her community in various capacities and serves currently as the Executive Vice-President for District of Columbia Young Democrats of America, Member on Office of the State Superintendent of Education, Title I Committee of Practitioners Committee and Vice President of the Henson Ridge Community Management Association. She is also a member of Delta Sigma Theta Sorority, Incorporated.
---
Terrance Hunter
Ward: 7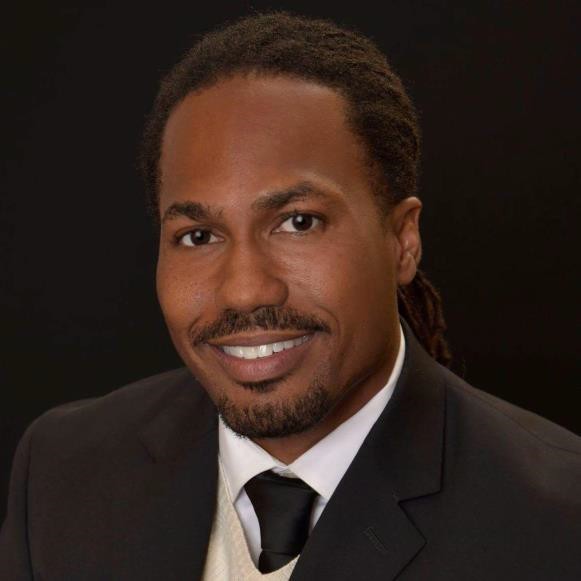 A Native of Washington, DC, Mr. Hunter wears many hats here in his hometown. Mr. Hunter was educated in the DC Public School Systems and earned a BA in Liberal Studies from the University of the District of Columbia. He proceeded to work in an environment that would involve him around all parts of DC. Passionate about helping others realize their dream of homeownership he then became a Licensed Real Estate Agent for MD and DC.
Mr. Hunter's most recent accomplishment was becoming the Advisory Neighborhood Commissioner for Ward 7 Section 7F02.
During the holidays, he participates with local shelters in giving out food, clothes and gifts. He has also delivered gift baskets and gifts personally to the less fortunate. Grateful for an amazing opportunity to serve his hometown, Mr. Hunter promised to be the best voice for his neighborhood.
---
Charlotte Clymer
Ward: 6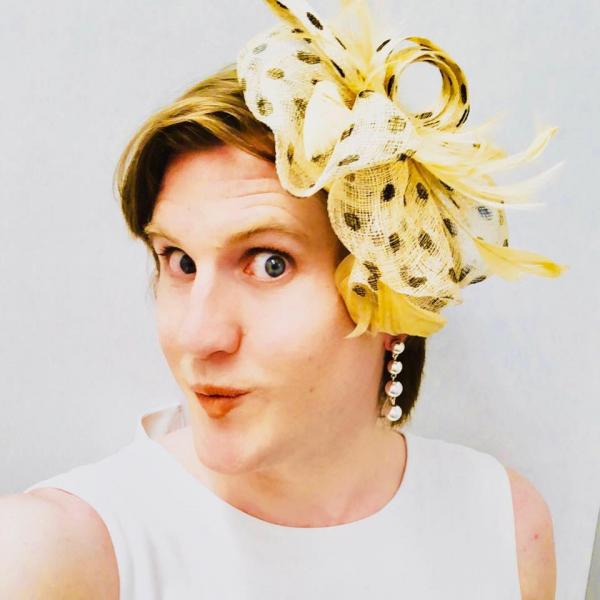 Ms. Clymer is currently the Press Secretary for Rapid Response at the Human Rights Campaign, the nation's largest LGBTQ organization. Prior to that, she was a freelance writer and served in the United States Army.
Ms. Clymer currently serves on the Board of Directors for the Center for Legal and Military Policy, the Advisory Board for Running Start, and the Military & Veterans Advisory Council for Outserve-SLDN. Her writings on issues of social justice have been published by numerous outlets, including NBC News and the Washington Post.
Her areas of focus include LGBTQ rights, women's rights, mental health awareness and anti-stigma advocacy, and military veterans. She is a proud resident of the District of Columbia.
---
Edward James
Ward: 6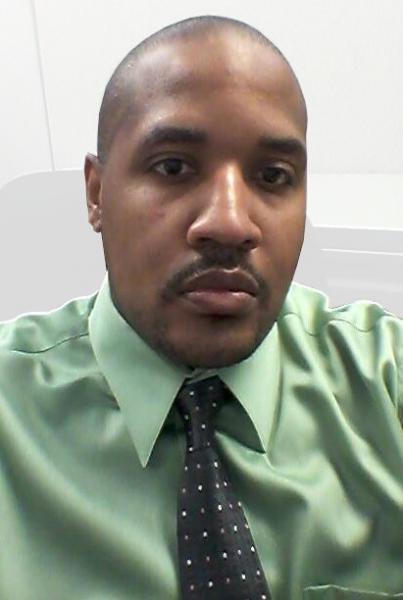 Mr. James is a Veteran of the United States Army and currently works for the U. S. Department of Education under the Office of Innovation and Improvement as a Management Analyst and Program Officer. There, he awards Discretionary Title 1 grants across the United States under various fields such as Stem Education, Technology Advancement, Parent and Family Engagement, Students with Disabilities and Standards and Assessments.
Mr. James is also a member of Kappa Alpha Psi Fraternity Inc. He attended and graduated from New Mexico State University and Bowie State University Where he dual studied Biology and Chemistry. Mr. James credits both institutions for helping him reach this mile stone in life.
---
Jeremy Mann
Ward: 2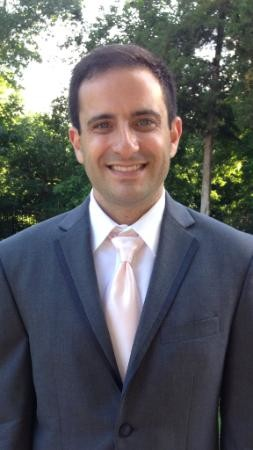 Growing up in the Deaf community, Mr. Mann learned Sign Language as a child and has used it his entire life. His father was a professor at Gallaudet University and Mr. Mann regularly visited the Deaf university as a child.
Mr. Mann received his Bachelor of Science degree from San Diego State University in Deaf Education. During his time in college Jeremy did several trips volunteering at a Deaf orphanage in Mexico.
He worked as a professional American Sign Language Interpreter for 10 years in California and the Washington, D.C. metropolitan area before establishing Hands in Motion in 2006 in Washington D.C. His background makes him knowledgeable in both ASL and Deaf culture. In his free time he enjoys traveling, biking, scuba diving and the outdoors.
---