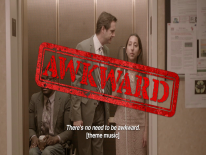 The DC Office of Disability Rights (ODR) invites all District Government employees to participate in our short just-in-time training series. Follow our protagonist, Bob, as he learns how to interact with people with disabilities. Watch Bob discover the services ODR offers to assist employees, constituents, and residents with disabilities in accessing the programs, benefits, and services offered by the District Government. All employees who view these trainings will receive credit from ODR, upon completion of our short post training survey. We look forward to hearing your feedback and connecting with you.
To speak with ODR further or to schedule an in person training for your agency, contact us today! (202) 724-5055 or [email protected]
Disability Sensitivity Training Videos:
Our trainings are also available for the public on YouTube.